A BIT ABOUT ME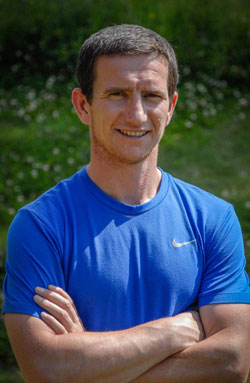 Hi
I'm a level 3 REPs qualified Personal Trainer and a level 4 BASI qualified Ski Instructor. I live and work in the Swiss Alpine resort of Verbier.
My aim is to inspire and motivate my clients so that they can achieve their fitness goals. I believe that anyone can achieve their targets by utilising scientifically proven techniques, working hard and being determined.
Underpinning all of my sessions is the key idea that people should enjoy themselves whilst exercising and actually look forward to training. You should want to get out there and test yourself!
An exercise programme will certainly make a positive difference to your health however I believe that there is far more to it than just this.
Learning and employing informed nutritional strategies and ensuring effective pre and post workout routines are essential.
Exercise will make you feel fitter and stronger, you will have more energy to tackle everyday tasks and your outlook on life will dramatically improve. I believe that a person will become healthier and thus happier as a result.
Please get in contact with me today to sign up for 1-2-1 training or book onto a group session.
Jake